TOGETHER WE WIN
District Champions 2012 and 2013
Players and Parents: *See ANNOUNCEMENTS for weekly updates.
Want Western Merchandise? Look above on yellow link for best selection!
Youth Football Night a Success! Free Tshirt night a success!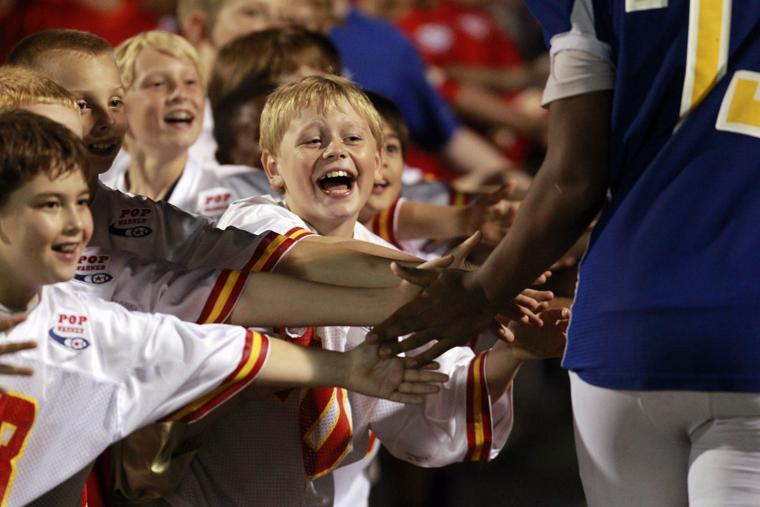 Check out this throw back Pop Warner Picture - see any WARRIORS?!
CAMP 2014
http://www.nbc29.com/story/25394494/four-wahs-student-athletes-to-play-to-at-diii-schools
Utube link of 2013 Varsity Season:
http://www.youtube.com/watch?v=-GdPQ4USLRY
Utube link of 2013 JV Season:
http://www.youtube.com/watch?v=NylTrBhmn8k&feature=em-share_video_user
Congratulations to Warriors quarterback Kent Henry who was selected to the VHSL 3A All-State Football First Team!!!
http://www.vhsl.org/allstate-fb3A
Falcon Club Awards
Public MVP
Kent Henry, Western Albemarle
Western Albemarle
Student Athlete: Austin Gadient
MVP: Kent Henry
Central Virginia's best in prep football gathered at the Charlottesville Elk's Lodge Sunday night for the 59th Annual Falcon Club Awards Banquet.
Over 60 awards were given out for game winners during the 2013 season, individual school student athlete and Most Valuable Players, as well as leadership and sportsmanship awards.
The big winners were Western Albemarle senior quarterback Kent Henry and Woodberry Forest senior linebacker Greer Martini.
Henry won the Public School MVP award for the second straight season while Martini claimed the prize on the Private School side.
"It feels nice to be rewarded for the hard work I put in in the offseason but like I've been saying all year, it's really been a team effort and a team goal and team accomplishment," Henry said. "It shows how the kids believed in Coach Redmond and followed us and how everyone contributed and allowed me to achieve this award."
Photos: 2013
http://www.albemarleimages.com/WAHSFootballandBand/2013
http://scrimmageplay.com/schools/Western-Albemarle
Varsity Jefferson District Champs 2013
JV Jefferson District Champs 2013
Warrior Challenge Winners 2013!
See Warrior Challenge link on right for more pictures!
Summer Football practice 2013
Jefferson District Champions 2012